Zeros and ones Expert Service / Recruitment Process Outsourcing (RPO)
Staff Augmentation made easy.
Our recruitment process outsourcing solutions are tailored as per the customer demand. Solutions can be delivered within Europe at a client site or from our offices in Germany or the Czech Republic. We help our customers to develop cross-country, multi-regional or global talent pools.
We do offer contractors, freelancers, and permanent talents at our client locations, near-shore or off-shore.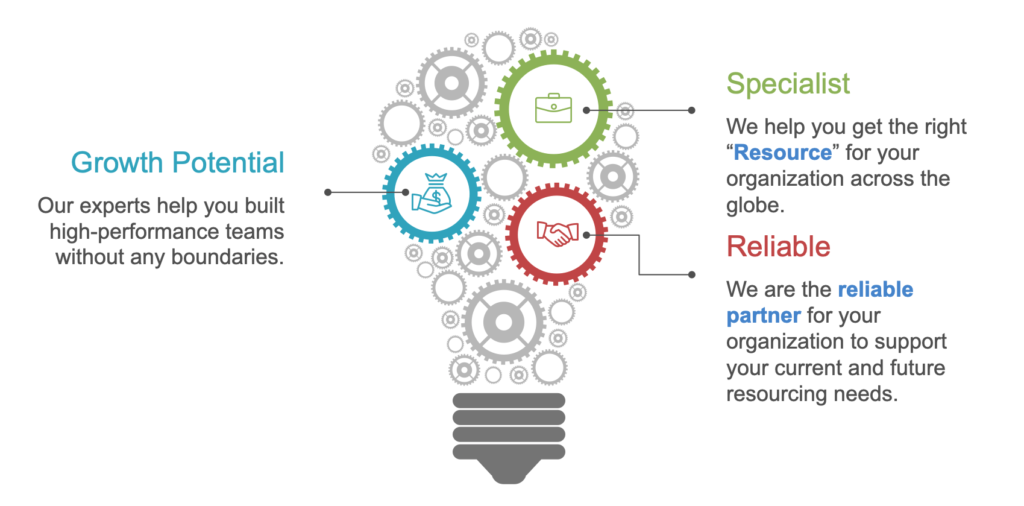 Under recruitment outsourcing, we offer the below services to our customers.
Talent Engagement

the process of attracting the right people to your organisation and getting candidates and employees to fully engage and connect with your company's values, goals, and principles.
Stragetic Sourcing


we get you the right talent within the budgetory range, skills, Gender and geographic location.
Workforce Planning

we align with your long term and short term hiring goals. niche skillset from the market and faster turn around time to join.