Digital Talent Pool
Resource Load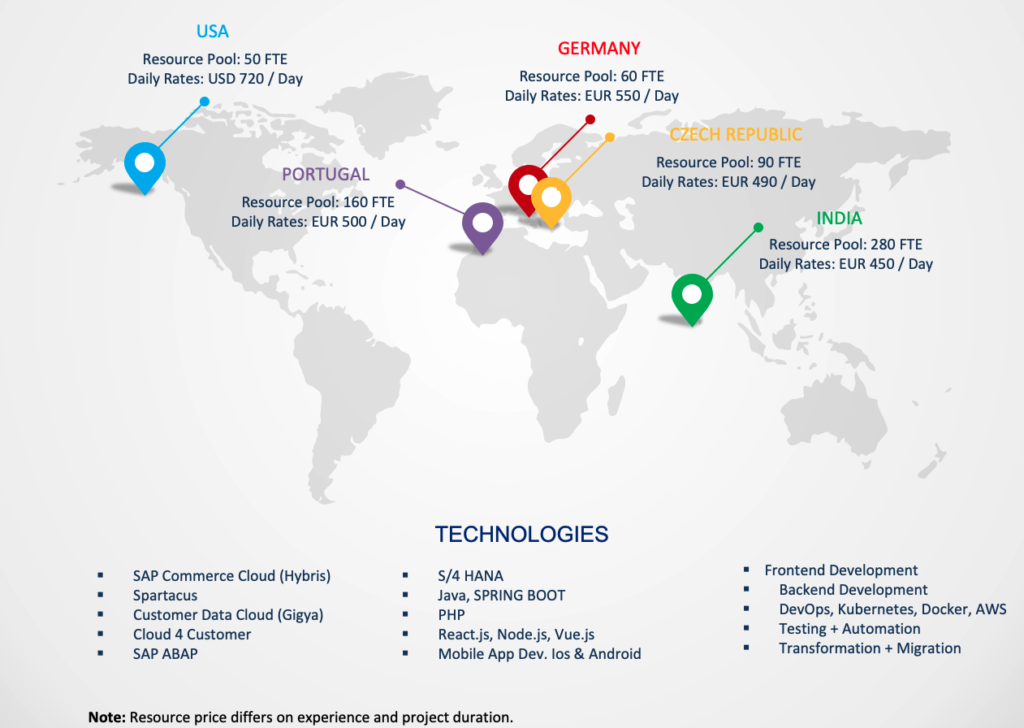 SAP (Hybris) Commerce Cloud

for large corporates focuses on B2B2C.

Web Services

– We build great web products with our Expertise and deep experience in agile web development and key modern web concepts.

Product Development

– Explore business-boosting concepts before taking them to market with robust testing, project predictions, and expert road mapping.

Quality Assurance (QA)

– Assurance to risk reduction for faulty code before realizing to production.

Mobile Solutions

– Responsible applications over Andriod OR ios technology stake to ensure the best quality for application performance and user interface

.